Green Buildings
ANHD's Classes and Workshops in Green Affordable Housing Production and Preservation
ANHD gratefully acknowledges Astoria Federal Savings, Bank of America, Capital One, Citi Foundation, Consolidated Edison, HSBC, Ridgewood Savings Bank,  and the Wells Fargo Foundation for their generous support of ANHD's Affordable Housing Institute and Training Programs.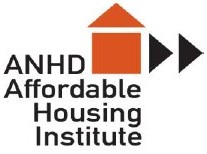 By mail, please send application with payment (checks made to ANHD) to:
ANHD, 50 Broad St., Ste. 1125, NY, NY 10004
Attn: Rita Mazza  

or fax to 212-747-1114.
LOCATIONS: Association for Neighborhood and Housing Development (ANHD), 50 Broad Street, Ste. 1125, NYC below Wall St., near A, C, E, R, J, Z, 2, 3, 4, and 5 trains.
TIME: 9:30 AM up to 12:30 PM (classes run 2 to 3 hours).
FEE-Entire Series: $120 per agency for ANHD members (admits 2), $235 Non-members.
FEE-Single Sessions: $25/ANHD members (admits 1) & $40/non-members (admits 1)
REFUND POLICY: If you are unable to attend after registering, you must contact ANHD 48 hours in advance to receive a refund on check payments. All credit card refunds will include a 10% transaction deduction.
CONTACTS:  Mike Bucci 347-306-1745/ mgbucci@aol.com or call ANHD at 212-747-1117 to contact Moses Gate x 15  (moses.g@anhd.org) and Rita Mazza x 10 (rita.m@anhd.org).
 May 2013
May 8.  Triple GREEN Session: Financing Energy-Conservation: Rehab Retrofits & New Construction. 
Con Edison's Multi-Family Energy Efficiency Program.  John Skipper, Con Ed Green Team, discusses ConEd's energy savings program and how to get a 

free energy survey, and free compact fluorescent light bulbs, smart strips, and free water saving devices for each unit

.

NYSERDA Multi-Family Performance

and the

NY State Weatherization Assistance Programs.

Thelma Arceo, Environmental Engineer with Community Environmental Center, will explain the revised program, including the application process, eligibility criteria, financial benefits & incentives, building improvements/energy saving retrofits, how it works & how to combine the programs to receive optimal benefits and incentives. 

Community Preservation Corporation (CPC)

Green Financing Initiative

. Andrew Padian, Vice President for Energy Initiatives at CPC, a not-for-profit affordable housing lender throughout NYS, will explain the CPC Green Financing Initiative, including the rehabilitation loan program terms, energy audit, construction & permanent financing, scope of work & typical energy upgrades, case studies, and how your organization may participate in the program.
May 15. Project Compliance: Low Income Housing Tax Credit Compliance & Other Governmental Regulatory Issues. Tania Garrido, Director, Enterprise Community Asset Management, & Sandra Abramson, President at Tem-Pro-Tech, Inc. will guide us through the myriad of government compliance requirements, and help us understand the key players and main issues of project compliance, especially tax credit compliance, certification and income documentation requirements, tips, and working with HPD/DHCR/DOB/HUD to meet their regulatory project mandates. 
FREE!  May 21. Cooperative Conversions 101.  -Goldstein-Hall, PLLC.  Most Affordable Housing Developments are rental projects. But Limited Equity Cooperatives have a long history in New York City as well. Learn a basic overview of this structure, as well as current opportunities for limited equity cooperative conversions through government programs.
FREE! May 22.  NYC Cool Roofs.  NYC Cool Roofs is a collaboration between NYC Service and The Department of Buildings where we encourage buildings owners to cool their roof tops with a white reflective coating to reduce energy consumption, cooling costs and carbon emissions. Attendees will have the opportunity to be considered for coating, service evaluations, and participation in the program.  Learn more at www.nyc.gov/coolroofs.
 June 2013
June 5.  Visit to A (Green) Passive House Site. Prominent NY City Architect Chris Benedict will walk us through a construction site and explain the construction process in keeping with Passive House standards. We will also get a chance to understand up-close all the building systems, proper installation, maintenance & repair, including the Passive House (Green) aspects of the  building envelope, mechanical, electrical, heat, cooling and plumbing systems, orientation, etc.Please note new class time and location.
This class will meet promptly at 10:45 am at the site: 424 Melrose Street, Brooklyn, NY. 
 _________________________________________________________________________________ 
PRIOR WORKSHOPS ALREADY HELD SPRING 2013
February 2013   Multi-Family Energy-Efficient Building Operator – 6-Class Green Building Series – February 19, 20, 21, 26, 27, 28:  This six day course from 1 to 5 pm sponsored by ANHD and the Association for Energy Affordability, Inc. is ideal for Building superintendents, management and operations staff, covering preventive maintenance, water conservation, and heating system operations in a state-of-the-art lab for hands-on training.  For more information, see AHI Feb 2013 6-series class. Fee: $375 – Pre-registration & course payment required.  Register online at http://aea.kintera.org/anhd.
April 3.  Introduction to Developing Affordable Housing and Real Estate Finance. Drew Kiriazides, Chief Development Officer at Pratt Area Community Council. This nuts-and-bolts training explains how to do financial feasibility for real estate deals—to determine if a project is bankable or not. If you wanted to know how 'the numbers' work, this class is the one for you. If you were afraid of spreadsheets, then definitely this is the class for you. Students will have hands-on practice with pro forma development budgets. Participants also explore the different actors involved in the development process.
April 10.  Fair Housing Laws: Compliance Issues & Preventing  Housing Discrimination. Iris Carrasquillo, HRS3, of the New York State Division of Human Rights.  April is Fair Housing Month, and as affordable housing & real estate professionals, we need to be current with NY State and local fair housing law. We will learn the protected classes, prohibited acts, enforcement & legal relief. (Time permitting) History of Federal Fair Housing Laws to Combat Discrimination & Racism in the US. Mike Bucci, Development Consultant, ANHD Dir. of Training.
SOLD OUT !  April 17. Overview of Affordable Housing Development, History & Current Resources: Restructuring Affordable Housing — Options & Alternatives for Nonprofits. David Goldstein & Matthew Hall, Goldstein Hall PLLC; Moses Gates, ANHD; HPD, NYEF, & Atlas Companies. Subsidy sources are scarce and funding applications are becoming increasingly competitive. Join us for an interactive discussion on the various options available to refinance, recapitalize and rehabilitate the aging affordable housing stock in New York. The panel of experts will discuss the history of affordable housing programs, year-15 programs, as well as financing alternatives for energy-efficient retrofits and recapitalization.
April 24.  Insurance from A to Z for Affordable Housing Organizations, Developers & Owners.  Michael Zeldes, an insurance professional for over 30 years with extensive experience working with non profits, will help us learn about exposures to financial loss, strategies for purchasing the right insurance and risk management services, and the consequences if you don't. Learn strategies for identifying vulnerabilities within your operations, how to avoid them and how to make sure you have the protection you think you have.  RUNS 9:30 to 11:30am.
May 1.  Making Multifamily Buildings Perform More Energy Efficiently, Reducing Maintenance & Operating Costs, and Understanding & Reversing Global Warming.  Michael Sweringen, President, microLeadership, Inc. You will understand the process of retrofitting energy conservation measures with a focus on the cost benefits of the "Low Hanging Fruit," and Passive House principles. We will also learn about the science of global warming and what we can do about it as we improve building operations.
PRIOR WORKSHOPS HELD FALL 2012:
September & October – 6-session course on Green Heating - Sept. 25 – 27 & October 2 – 4:  The Basics of Steam & Hydronic Heating
Location & time:  Noon – 3pm at AEA Energy Management Training Center, 105 Bruckner Blvd., Bronx, NewYork 10454. See traininginfo@aeany.org.  Fee:  $300 for entire 6 sessions
Co-sponsored jointly by the Association for Energy Affordability (AEA) and ANHD, the 6-session course for building staff and residents on steam and hydronic systems includes hands-0n experience at AEA's state-of-the-art heating lab that covers:
Building Science Fundamentals on operation of their heating plants

Different steam and hot water (hydronic) systems

Various boiler components on steam and hot water boilers

Different types of steam boilers currently available

Different  types of hydronic boilers available

Proper installation of steam systems

How to test boilers for Combustion Efficiency

Different types of distribution systems on steam and hydronic systems

Proper maintenance cycles on steam and hot water boilers

How to run boilers at maximum efficiency
October 10: Introduction to Development & Deal Making
Speakers: David Goldstein, Esq., Goldstein Hall Attorneys at Law; and Ismene Speliotis, Executive Director, Mutual Housing NY/MYHANY.
There are a lot of wrinkles when teaming up with other entities to create a development team to construct affordable housing. Know how deals work & how to bring clarity to the partnerships & maximize the value your organization brings to the table.
Fee: $25/ANHD members & $40/non-members, (admits 1)
October 17:  The Business of Asset & Property Management – Best Practices
Lisa Deller, V.P. Asset Management, NY Equity Fund, will present the elements of sound asset & property management with an overview of roles & responsibilities & the day-to-day operations including: rent collection, supervising maintenance staff, record keeping, monitoring contracts, marketing & leasing, risk management & insurance. Managing the outside manager vs. self management, front & back office split, etc.
Fee: $25/ANHD members & $40/non-members, (admits 1)
October 24: A Detailed Overview of Green Building Maintenance
Aaron Lewit, LEED, Construction Manager, will explain best maintenance & preventive maintenance practices for all building systems including: mechanical, heating, ventilating, cooling, plumbing, electrical, communication, vertical transportation systems, as well as the rehabilitation process & basic physics for building operation.
Fee: $25/ANHD members & $40/non-members, (admits 1)
November
November 7 – Two Classes:
1. What's Up with Rising Water & Sewer Costs:  Jim Buckley, Executive Director, University Neighborhood Housing Program. NYC water costs are on the increase anywhere from 9% to over 14% annually, often comprising 15% of a building's operating budget, thereby effecting housing affordability. Learn how to keep your water costs lower through better water usage efficiency & conservation, and how NYC can achieve affordable water rates, promote conservation and control capital costs.
2. Removing Building Violations:  Randal Powell, Assistant Vice President, MBD Community Housing, will guide us through the sometimes complicated process of effectively removing ECB, HPD & DOB violations from our buildings.  Fee: $25/ANHD members & $40/non-members, (admits 1) 
November 14 – Two Classes:
1. Housing Court – What happens when you have to take a tenant to court?  Louise Seeley, prominent housing attorney & Executive Director of Housing Court Answers, will walk through the various steps associated with different aspects of housing court, with special tips for owners of affordable housing.
2. The History of Federal Fair Housing Laws to Combat Discrimination & Racism  Mike Bucci, Housing Development Consultant & ANHD Director of Training. As affordable housing & real estate professionals, we need to be current with fair housing law. We will learn all the protected classes, prohibited acts, enforcement & legal relief. Fee: $25/ANHD members & $40/non-members, (admits 1)
November 21:  Making Multifamily Buildings Perform More Energy Efficiently, Reducing Maintenance & Operating Costs, and Understanding & Reversing Global Warming.   Michael Sweringen, President, microLeadership, Inc. You will understand the process of retrofitting energy conservation measures with a focus on the cost benefits of the "Low Hanging Fruit," and Passive House principles. We will also learn about the science of global warming and what we can do about it as we improve building operations. Fee: $25/ANHD members & $40/non-members, (admits 1)
November 28:  Real Estate Finance for Developers.  Speaker: TBA. This training will explain how real estate deals are made, and the conditions which make them profitable. Participants will explore the different actors and institutions involved and discuss the organizing opportunities that exist at different times within the development process. Fee: $25/ANHD members & $40/non-members, (admits 1)