Training/Events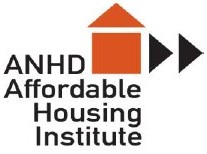 The Affordable Housing Institute conducts a comprehensive, year-round series of training courses and a score of single-session workshops that promote best practices in affordable housing green management and development, as well as helps to increase our members' organizing and policy advocacy skills.
ANHD gratefully acknowledges Astoria Federal Savings, Bank of America, Capital One, Citi Foundation, Consolidated Edison, HSBC, Ridgewood Savings Bank,  and the Wells Fargo Foundation for their generous support.
---
By mail, please send application with payment (checks made to ANHD) to:                                                                                         ANHD, 50 Broad St., Ste. 1125, NY, NY 10004, Attn: Rita Mazza  or fax to 212-747-1114.
Contact Mike Bucci 347-306-1745/ mgbucci@aol.com or Moses Gates moses.g@anhd.org with questions about these trainings.
Refund policy:  If you are unable to attend after registering, you must contact ANHD 48 hours in advance to receive a refund on check payments. All credit card refunds will include a 10% transaction deduction.