Reports
Mandatory Inclusionary Zoning – ANHD's Position Paper 2013
Of the 100,000 units developed under the current voluntary Inclusionary Zoning program, only 2% wound up as affordable housing.  ANHD promotes shifting to Mandatory Inclusionary Zoning to ensure that affordable units are included in every building.

2013 At-Risk Housing Wall Chart –  How is Affordable Housing Threatened in Your Neighborhood? 
ANHD's annual community-by-community listing of threatened affordable housing units.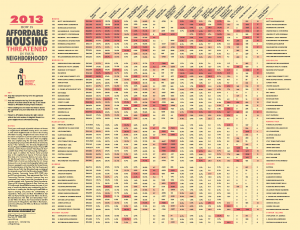 Real Affordability: 

an evaluation of the Bloomberg housing program & recommendations to strengthen affordable housing policy
ANHD's research found that 1/3 of subsidized housing built in NYC since 2003 is unaffordable for local residents. This report covers policies and tools to help city and local organizations more accurately gauge how well proposed housing will meet the local community needs.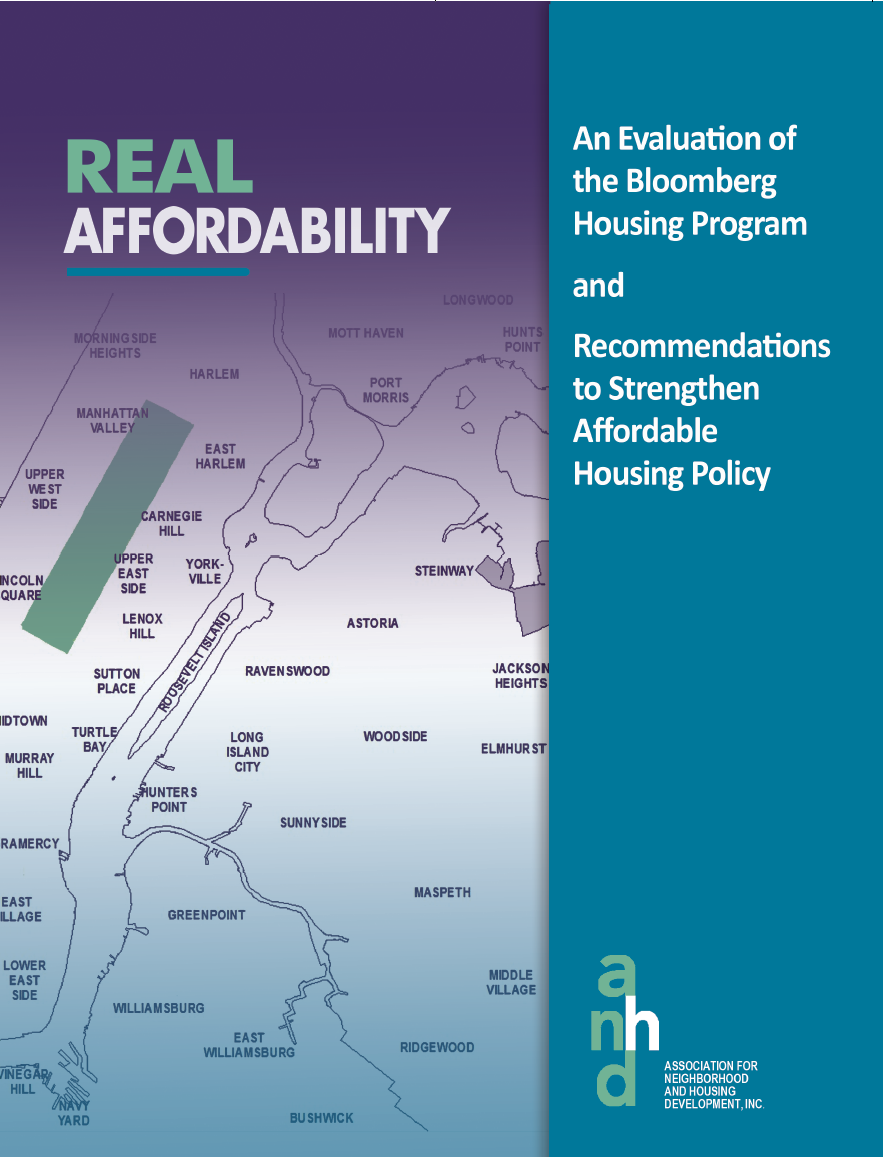 Mayoral – Affordable Housing Platform: 2013
ANHD's research and recommendations on affordable housing policies for the next mayoral term.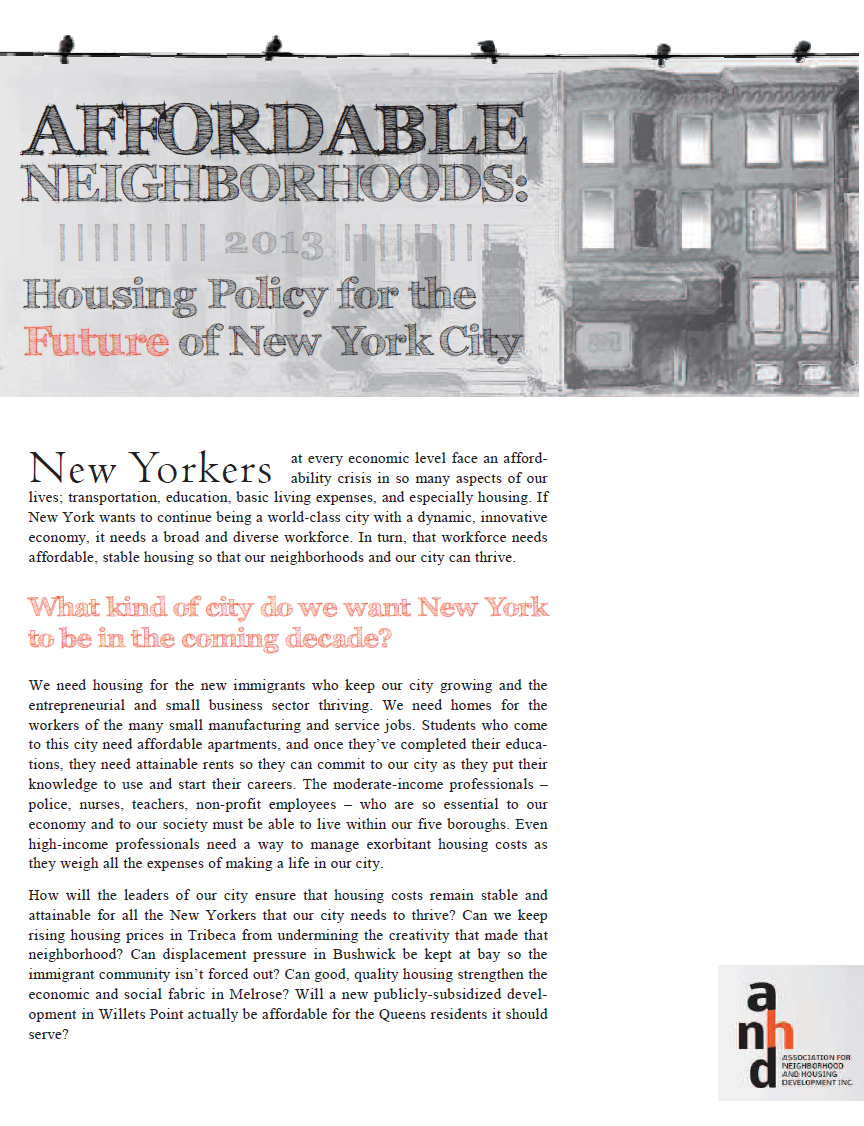 The State of Bank Reinvestment in New York City: 2012
An annual analysis of banks rate of servicing neighborhood credit needs in accordance with the Community Reinvestment Act.

INCO: From Collaboration to Transformation
As the little engine that could, this group of grassroots organizations led by ANHD leveraged $1.3 billion for affordable housing in NYC and achieved passage of legislation to help thousands of low-income tenants.